Helping
Small Business Owners

Rejuvenate Their Marketing with

Innovative Ideas and Strategies

Positioning Them for

Massive Growth
Fresh Ideas Marketing is a boutique digital marketing firm where we help seasoned business owners like you who may be overwhelmed with marketing your business. If you have a limited perspective of what to do to bring attention to your business, are "boiling in your own soup" and can't seem to get out of a marketing rut, or if your business growth has slowed or become stagnant and you aren't sure what to do to reignite that growth, you're in the right place!.
Discover Our Marketing Idea of the Week
Discover How to Become Business Famous In Your Community... An Authority So Respected... You May Have to Turn Away 90% of Your New Clients and Customers...Using the Most Powerful Marketing Tool in the World!
The Local Social Marketing Blueprint
Discover the 6 most important social selling strategies to rapidly increase the growth of your business!
Brand Yourself as the Trusted Local Celebrity
Would you like to get more qualified leads for your business? How about having effortless sales conversations with prospects who come to you ready to buy? Discover how to become a local celebrity!
Have you built a web site or an online business and aren't getting the traffic and visitors that you need? Or, are the prospects who are visiting your site not buying the products and services you have for sale?
About
Donna Gunter, Marketing Innovator
I help seasoned small business owners create marketing ideas and strategies that raise their visibility, broaden their reach, and grow their revenues.

As a business owner with 22 years of experience, I am the cure for you if you have run out of marketing creativity. I have a unique ability to sense or see the underlying scheme of things, whether it's like a blueprint to build something or an x-ray that shows hidden connections, and connect the dots at a deeper level. I make it really Easy. Enjoyable. Effective. Just like your marketing will be.
Jean Hanson
Co-Founder, and Authorized Duct Tape Marketing Consultant, The Janitorial Store
"Donna and I have worked together on projects on and off for several years, and with each passing year, I continue to receive tremendous value from everything she does for me. She recently connected me to a group of savvy, entrepreneurial women and we co-wrote a Kindle book. Donna managed the entire process; all we had to do was create our content for the book and promote it to our network. On launch day we set several sales records on the Amazon Best Seller Lists, and it created a buzz among my social media followers. Thanks to Donna I can now call myself and Amazon Best Selling Author!""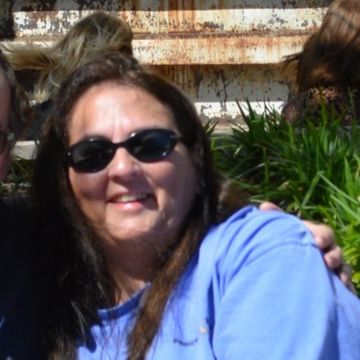 JoAnne Barton
Co-Owner, Barton Glass
Wills Point, TX
"Always learn a lot from Donna! She has so many different & out-of-the-box ideas that we can implement to market our business. Looking forward to working with her."
Google review
Winnie Van Heerden
President and Wedding and Special Event Florist, Florunique
Redondo Beach, CA
"In just a week, FlorUnique was all over the Internet! I actually know now what to do next. Her knowledge and availability to answer my questions provide me with great comfort - in lingo that even a novice such myself can understand!"
Diane Chiasson
President, Chiasson Consultants Inc.
Toronto, Ontario, Canada
"Donna's open and patient coaching style was perfect for me, and I found it easy to find the direction I wanted to go in with my business after just a few sessions. Donna is an invaluable consultant for business owners looking to learn a lot of online information quickly. Her passion, energy, great sense of humor, and effort to go above and beyond are refreshing."
Willie Miller
President, Miller Insurance Agency
Beaumont, TX
"WOW! The media coverage today was fantastic! Our interview was seen across the United States on dozens of TV stations! We are very excited about the exposure for our insurance agency. Our phone has been ringing all morning! Thanks go to Donna Gunter of BizSmart Media for making this so easy. I know insurance, not media relations. Donna made the process a breeze! And the results exceeded anything I expected! "
Reignite Your Marketing
Join Your Fellow Business Owners