Fresh Ideas by Email
Email Coaching/Consulting
Why You Need Email Coaching/Consulting
Would you like to have access to a small business marketing consultant who could answer your most pressing business marketing questions on a daily basis?

Get the support you need with email coaching and consulting!
You are a busy business owner and are frustrated or overwhelmed (or both!) by the complexities of marketing your business, especially as it concerns digital marketing.
You know you need to do it but it's changing all the time. You don't have time to figure out what to do and want access to direct answers to your burning questions without having to invest in an online course. Or, perhaps you're just stuck in a marketing rut and are seeking some new ideas and inspiration to move forward.

You are seeking a simple, straight-forward solution.
You want to know what works and get straight-forward, no-hype, straight-to-the-point answers to your marketing questions and challenges. Or, you want the shortcuts so you don't waste your time.

You love to experiment and try new strategies.
You want someone to help you brainstorm some new ideas, or someone to bounce your ideas off of.

You're not confident about the path to take to move your business forward.
You may not know what action to take, but your are committed to taking action when you know exactly what to do.

You have so much to do to run your own business.
You don't have the time, effort, or energy to invest in a 20-module online course. You are ready to make things happen now. That means you want just-in-time feedback and suggestions to help you take quick action.

You do your best work when you can bounce your ideas off a trusted advisor or colleague.
You want ideas, feedback, accountability and support so you can accelerate your business growth and create the business that you want.
Benefits of Email Coaching/Consulting
Perfect For the Busy Biz Owner
Sometimes your schedule is so busy that you can't find the time to schedule a regular consulting call. With email coaching/consulting, there's no scheduling needed. You're free to send me your questions when they come up, even if it's 1 o'clock in the morning.
Personalized Answers
I will personally read and respond to each of your questions with answers that are relevant to your specific situation. You get personalized answers, not generic responses.
Same Service as 1:1 Clients
My goal is to give you the same level of service as if you were working with me 1:1. That means you'll be getting some pretty comprehensive email responses from me with answers to your questions and other information to point you in the right direction. And, if there are other resources or tools that will help you, I'll share those as well.
Grab a Spot ASAP
If you're reading this and believe email coaching/consulting is for you, then I encourage you to secure your spot today. To make sure I'm always providing the best possible service, I only take a limited amount of email coaching clients per month. Sign up today to make sure you're one of them.
What our clients are saying:
Janet Bonnin
President and Family Growth Coach, Fine-Tuned Families
"One of the things that I did in working with Donna was shifted my business model from one of pure coaching to one of coaching and e-commerce. I am so thrilled with the value I find in working with Donna and I highly recommend her."
Jean Hanson
Co-Founder, and Authorized Duct Tape Marketing Consultant, The Janitorial Store
"Donna and I have worked together on projects on and off for several years, and with each passing year, I continue to receive tremendous value from everything she does for me. She recently connected me to a group of savvy, entrepreneurial women and we co-wrote a Kindle book. Donna managed the entire process; all we had to do was create our content for the book and promote it to our network. On launch day we set several sales records on the Amazon Best Seller Lists, and it created a buzz among my social media followers. Thanks to Donna I can now call myself and Amazon Best Selling Author!""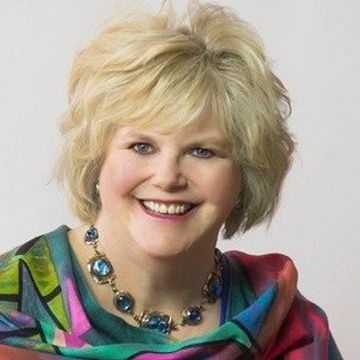 Ann Leach
Founder and Creative Coach, The Creative Cottage
Joplin, MO
"Coaching by e-mail has helped me laser in on my questions, see the bigger picture of my business and has given me the resources I need to get the job done. Donna is a treasure trove of knowledge and resources and freely shares what she knows in this program."
Rebekah Jones
RebekahJones.com
"Donna is professional, well-organized and above all, she is a kind and generous person. Having Donna on your team is like having your own cheering section! She's always positive and upbeat!"
Diane Chiasson
President, Chiasson Consultants Inc.
Toronto, Ontario, Canada
"Donna's open and patient coaching style was perfect for me, and I found it easy to find the direction I wanted to go in with my business after just a few sessions. Donna is an invaluable consultant for business owners looking to learn a lot of online information quickly. Her passion, energy, great sense of humor, and effort to go above and beyond are refreshing."
I'm Ready to Get Started! What's Next?
Sign up. After you sign up for email coaching, I'll send you a welcome email along with some "getting to know you" questions. These questions help me understand your needs and how I can best be of service to you.
Reply with your answers and your questions. Send me the answers to the coaching questions I sent you, and then start in with your first set of questions. You can send these in the same email or separately.
Read my answers and take action. Every coaching day (Monday through Thursday), you'll get an email response or video response (sometimes video conveys the info quicker) from me with my answer to your most recent question. I answer within 48 hours, sometimes sooner.
Now is when the magic happens. You take action on the answers you receive from me. By the end of our work together, you should have concrete, positive results. In fact, your business may look totally different than it did when we started. Those great results, however, depend on how much action you take with the consulting you've received.
I'm excited for you to sign up, but before you do, please read through the following guidelines. These parameters have been put in place so that that this program runs smoothly and successfully for both of us.
Guidelines of the Email Coaching/Consulting Program
You guide the program. I'm here to help, but you will guide the conversation with your questions. If you want us to focus on achieving one goal in 30 days, that's great. Or, if you'd like to fire off your most pressing marketing questions in no particular order, that's fine, too. What we talk about will be up to you..
Send only one email per day and one question at a time. Each coaching day, Monday through Thursday, you are welcome to send one question that you'd like me to answer. If you send multiple questions, I won't be able to answer them. This is so that I can respect the other participants in the program. Instead, create a running list of questions as they come to you. That way, you'll be able to take full advantage of the program by asking a question each day. If you need to give me background information on you or the situation before you ask the question, please do so. That can help me shape my answer, but do keep your questions clear and concise.
Take full advantage of the program. If you don't send me a question, you won't hear from me. If you decide to skip a day and not send in a question, you won't be able to make it up the following day. Setting a certain time each day to submit questions, like each morning at 9 a.m. or during your lunch break, could help. Remember to keep that running list of questions handy so that you will have a question to ask every single day of your program.
Take days off. I want to give you time to process my answers and then take action to get the best results in your business. Our designated days off will be Friday through Sunday and any major holidays that occur during our time together. I do not normally work on major U.S. holidays and may taken extended time off around Thanksgiving and Christmas. We will also take days off when I am out of the office, on vacation or an emergency comes up. If there is anything pre-planned when you sign up, I will be sure to let you know.
Send clear, concise and realistic questions. To get actionable answers from me, please do not send broad, open-ended questions. This means I won't be able to answer something like, "How do I make $50,000 in the next 6 months in my business?" or "Can you review my business plan?"
Realize that I'm not all-knowing. Though I'm an experienced small business marketing consultant, there may be some questions I can't answer for you. However, please don't worry. I won't leave you hanging. I will let you know that I can't answer and then try to point you to some resources that can help. These resources can be in the form of a tool, website or a fellow business owner who may be able to help.
I look forward to helping you succeed. Reserve your spot in the email coaching program now by clicking the button below.
Don't Delay. Get the Help Your Business Deserves Today!
Now is when the magic happens. Only you can decide about the help you need in your business. By enrolling in the Fresh Ideas by Email program, you are giving yourself the power to take action on the answers you receive from me.
By the end of our work together, you should have concrete, positive results. In fact, your business may look totally different than it did when we started.